About Us
Freese Hydraulics and Equipment Repair, Inc.
We are a locally owned and operated hydraulic and heavy equipment repair business in Alpena, Michigan. We have been providing superior products and service to all areas of the industry for over 25 years.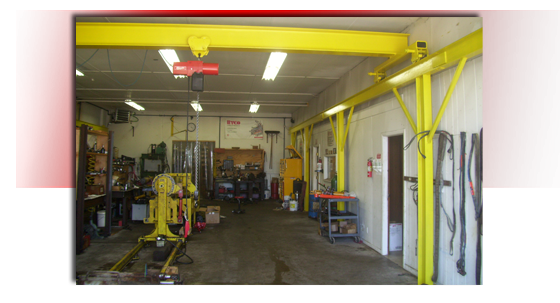 From a simple repair to complete design and fabrication, we have all the tools, knowledge and machinery necessary to tackle just about any job.

Inside our 7,000 sq. ft. facility we stock thousands of metric and standard seals, from PTFE, Polly Pacs and O-rings to 5 pc. piston seals and v-rings. We stock seal kits for John Deere, Caterpillar, Komatsu, Barko, Prentice, Hood and many more. We have standard and metric rod in stock from 1/2" to 6" and 25mm to 200mm. We have honed tubing for cylinder barrels from 1" to 12" and 30mm to 300mm. Parts and new units are available and ready to ship the same day.

We stand behind all our work and the products we sell. Be assured when you choose Freese Hydraulics and Equipment Repair, Inc., you will get service in a timely manner at a fair price and quality workmanship that is second to none. So contact us today and experience the Freese Hydraulic difference.